---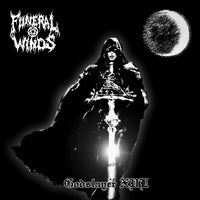 Sale
Absolutely savage debut by the Dutch Black Metal masters Funeral Winds.
Godslayer XUL is the first full length album by Funeral Winds. It was recorded in 1995 and scheduled for release on Lethal Records. Due to the labels bankruptcy it was only released in 1998 on Daimonion Records.

In 2003 the album was re-released on CD and LP by Death To Mankind.

In 2021 a Remaster LP was released by New Era Prod. in conspiracy with Necromanteion. Optimized sound for vinyl, no drastic changes to the original 1995 recordings. Superior sound to the 2003 LP release.