---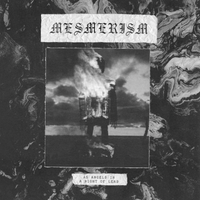 Vinyl reissue of the debut Mesmerism EP, released initially by Feral Heart Productions.
Vinyl version presented by Ixiol Productions.
From the initial tape announcement:
"Introducing Mesmerism… Spectral howls, soaring keys & hammering riffs. Mermerism's debut showcases their aggressive, contemplative, expertly crafted black metal. "As Angels in a Night of Lead" recalls the greatness of Strid, Forgotten Woods, and Poccolus, however Mesmerism delivers with an ancient familiarity that is difficult to place. 

Listen here: https://www.youtube.com/watch?v=5Nk_F4GqQ6o
Debut demo, 14 minutes"