---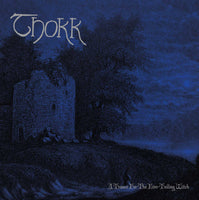 Finally available on LP!!!
Enchanted medieval vampyric black metal from the USA in 1994!!!!!! This wretched demo was cursed onto tape by Marauder (guitar in Arghoslent) and Lord Vlad Luciferian (former drummer for Grand Belial's Key, later in Ancient). A gem plucked from obscurity. High quality stuff.
Presented by Sinistrari Records.
https://thokk.bandcamp.com